Villa Ricucci - The Suites
A classic location for a contemporary stay

The beauty of staying in Villa Ricucci is living a magical moment immersed in the world of Ama, guarded with love and enriched by precious antique furnishings, contemporary details and outdoor corners that always offer special moments.
To get to know the reality of the place and complete the experience of your stay, it will be our pleasure to accompany you to discover the Castello di Ama through a visit to the cellars, the oil mill, the ancient village and the Contemporary Art Collection.
SUITE
The suite look out over the most striking scenery in Chianti and the vineyards after which they are named.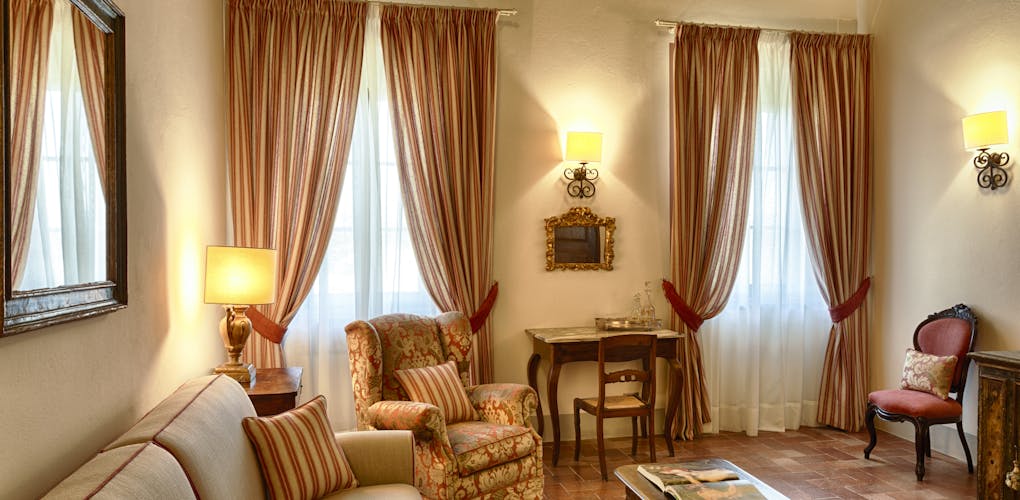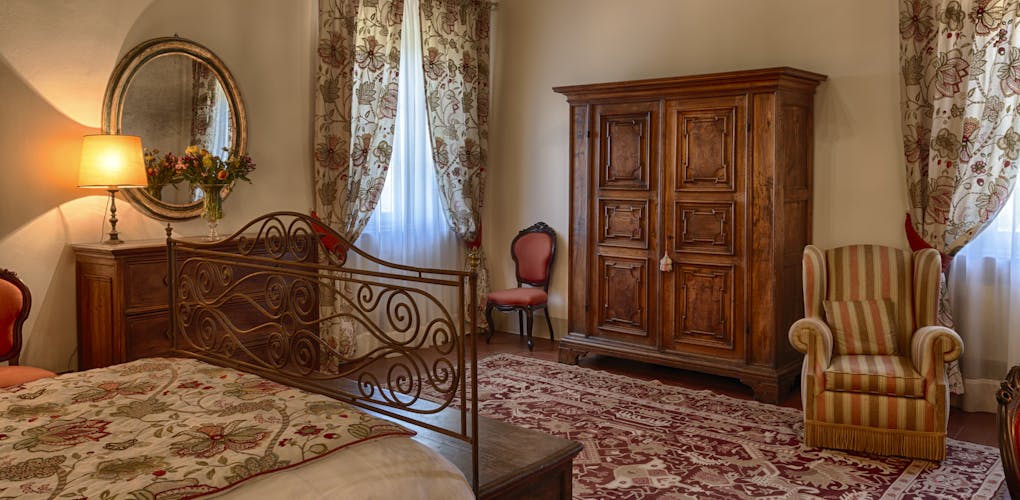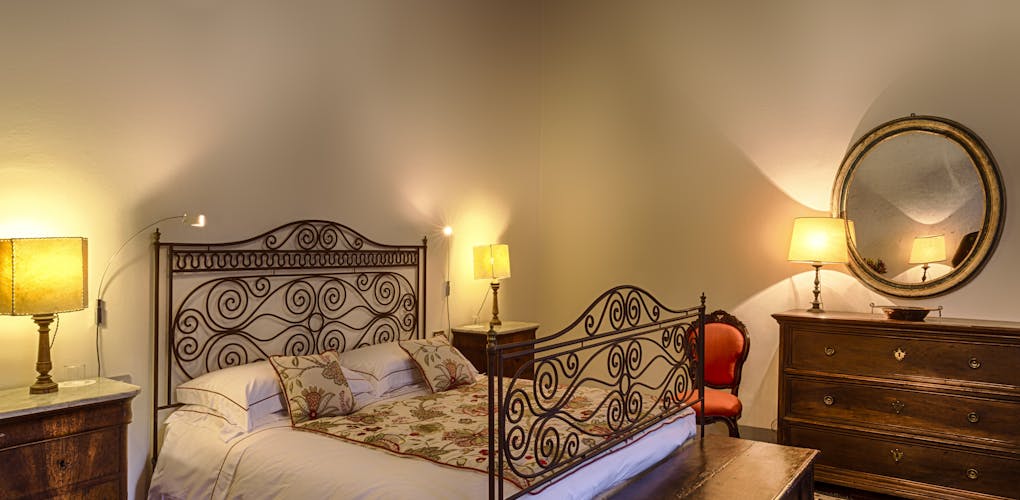 San Lorenzo Suite
The San Lorenzo Suite is located on the noble floor of Villa Ricucci. It has a double bedroom and a large living room with an unmistakable style, beautiful windows overlooking the San Lorenzo vineyard, capturing all the beauty of the place.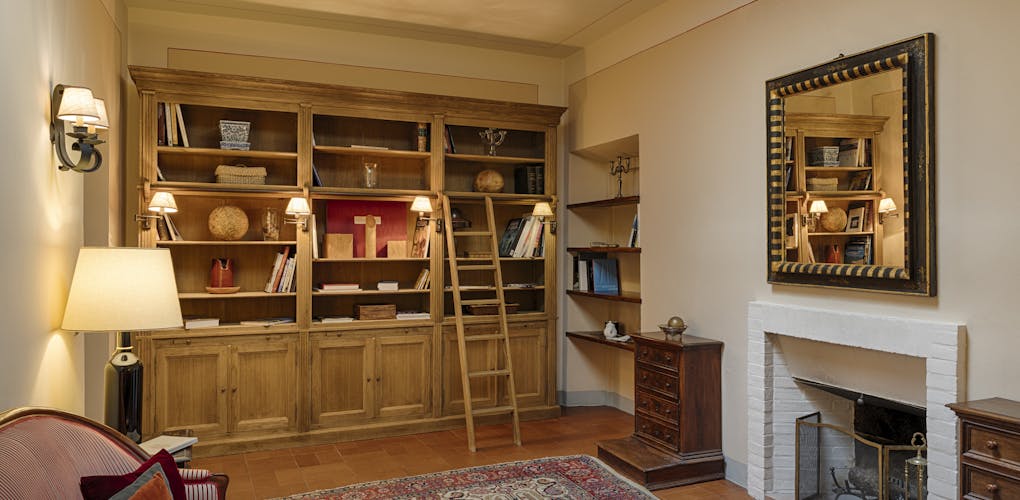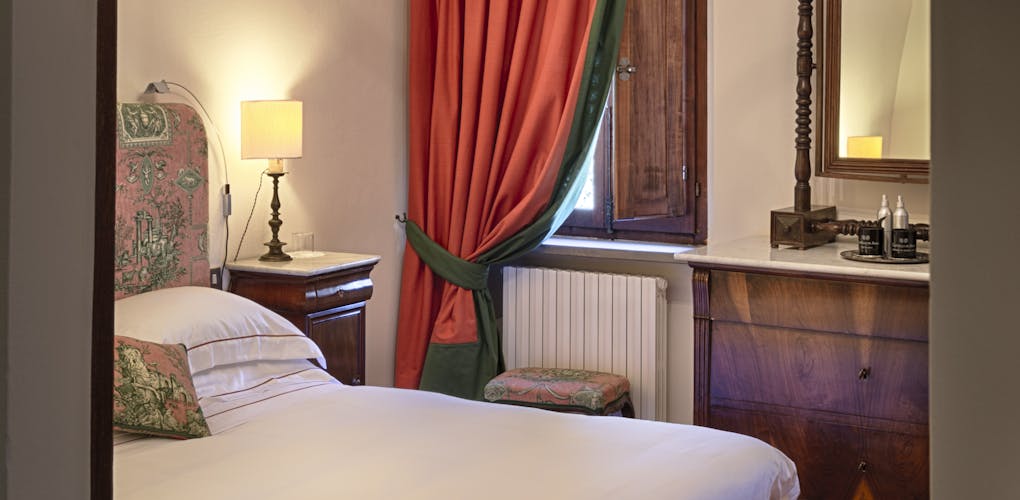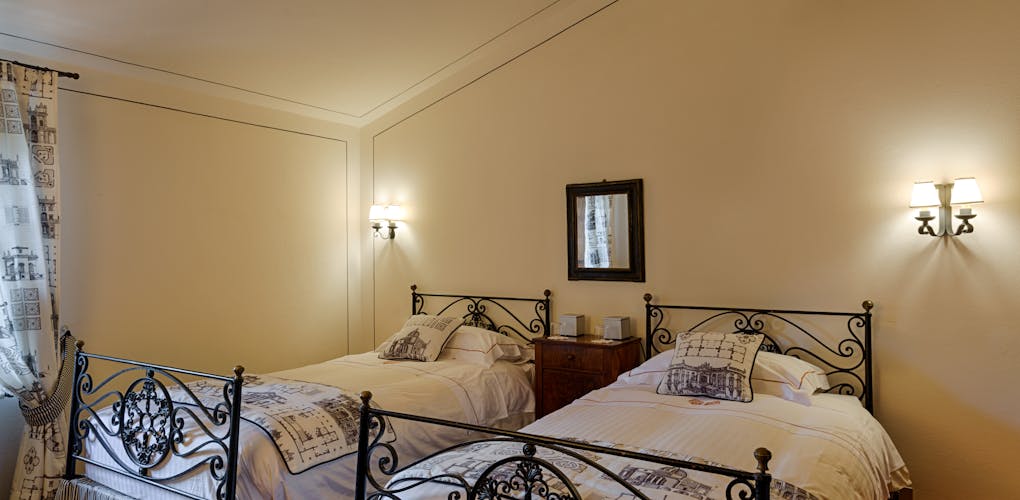 L'Apparita Suite

On the piano nobile of the Villa Ricucci, the L'Apparita suite has two rooms: a double with a king-size bed and a room with two single beds and a lounge with fireplace. There's a private lounge with a sofa, armchair, bookcase and fireplace. Enchanting view on one of the most evocative corner of the Borgo.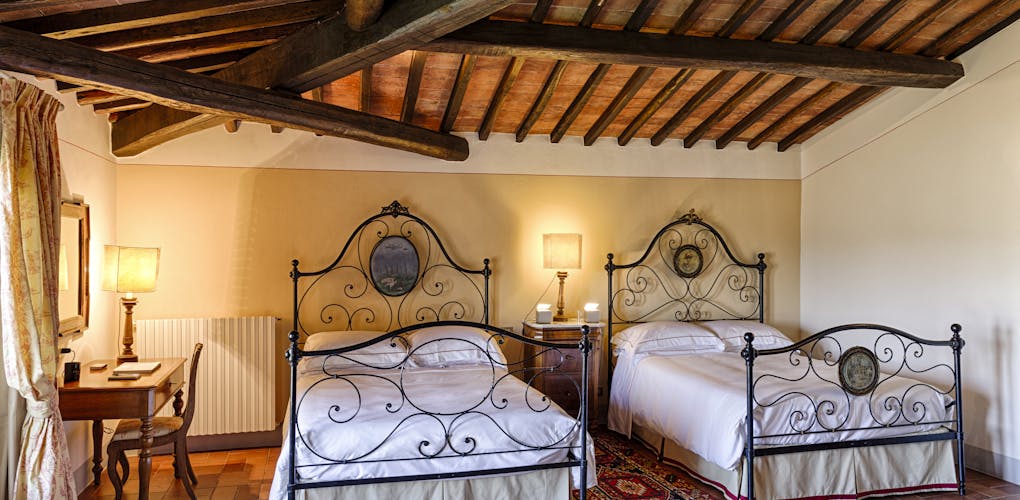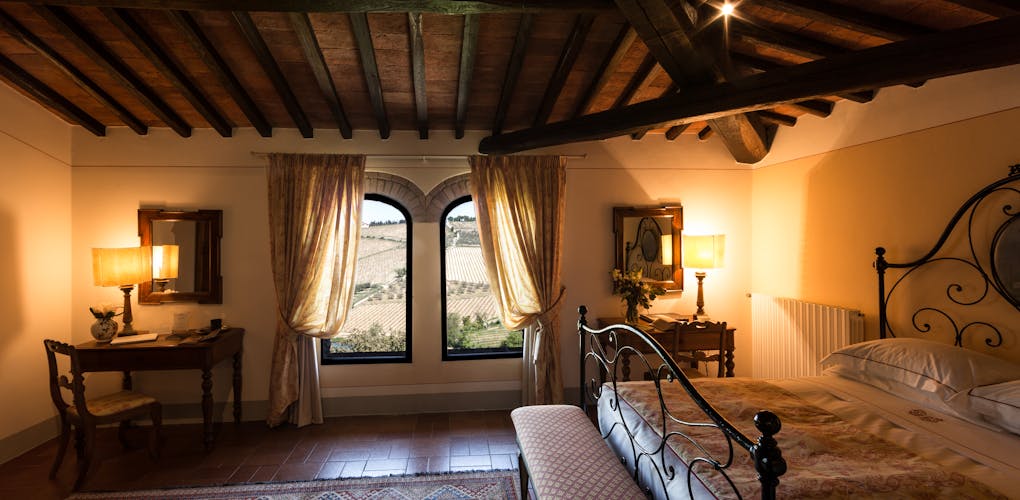 Bellavista Suite

On the second floor of the Villa Ricucci, the Bellavista Suite is a spacious room with two queen-size beds and a delightful double-arched window with views over the San Lorenzo vineyard.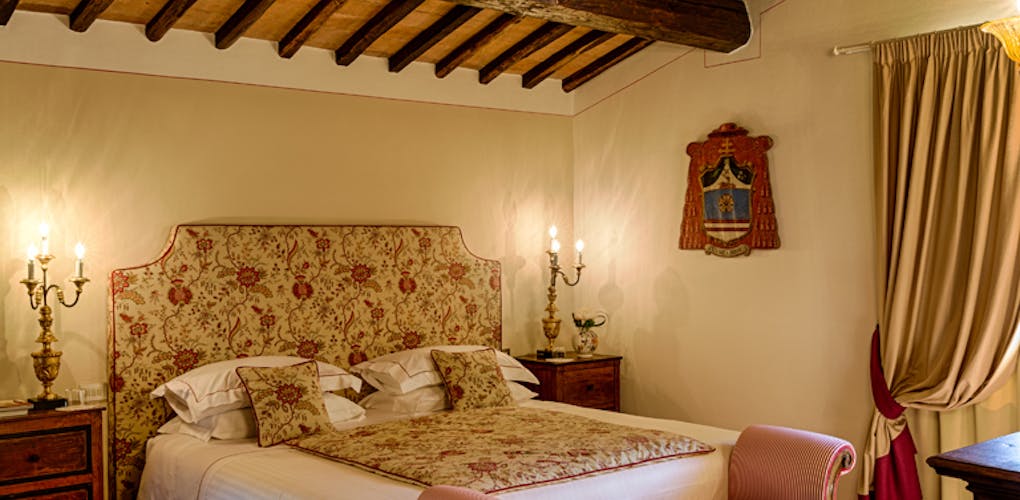 Casuccia Suite
The La Casuccia Suite is on the second floor of Villa Ricucci. It is a cosy nice room with a Kingsize double bed and precious details that make it unique.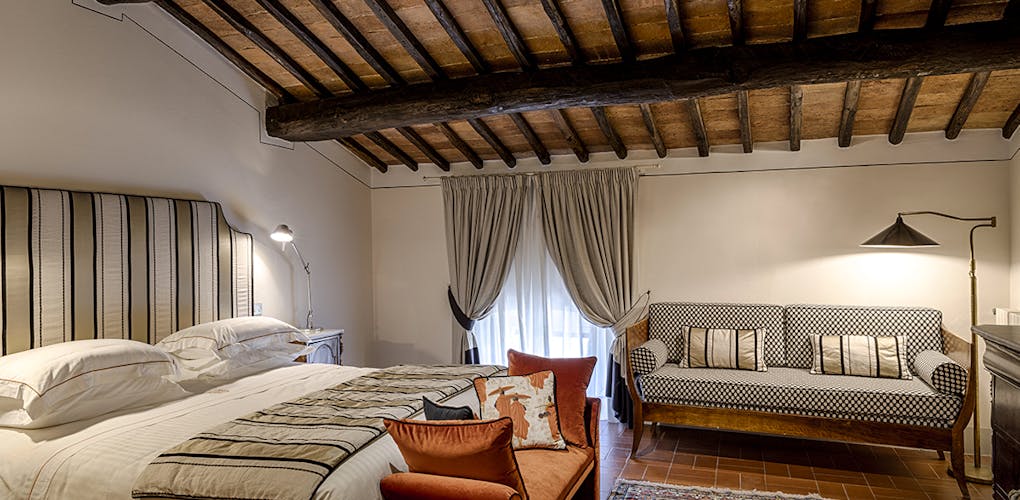 Haiku Suite
Haiku Suite is located on the second floor of Villa Ricucci. It has a large bedroom with a Kingsize double bed and a spacious bathroom in black and white Carrara marble, complete with shower and bathtub.
AMENITIES AND WELCOME SERVICES
We have borrowed Villa Ricucci from history to draw five precious suites to be reserved for our guests. Although great wines are the means of communication we have towards the world, we believe that the magic of our place speaks directly, without intermediaries, to those who have been to Ama.
It is therefore not a question of a "hotel", but of a timeless experience in which to seek refuge from the distress of everyday life.
The suite you have selected was treated with patience and love, as an ancient house requires. During your stay you will have the common areas of the Villa available and our attendants will be happy to prepare you a continental breakfast every morning with personal service.
In addition, as our Guest, we are booking you a complimentary guided visit and tasting to discover the world of Ama.
Info & reservations
Check-in is available every day from 10:00am to 8:00pm.